Kobo ebooks.
Kobo offers one of the world's largest eBookstores offering almost 4 million titles in 68 languages. Kobo offer bestsellers, self-published works, magazines, kids' books and much more. All titles are available to view and read on your tablet, PC, iPad or Blackberry device.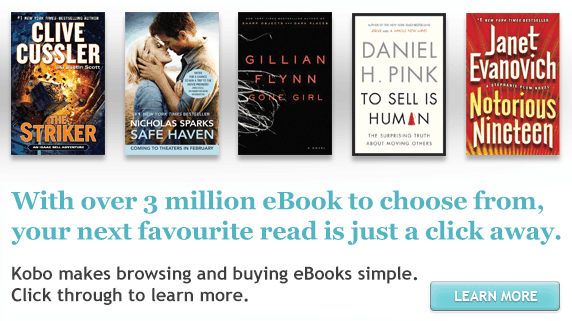 What is Kobo?
Kobo is an international eBookstore that sells millions of titles from its website. One of the advantages that Kobo offer is the ability to open titles in may devises, including devices shown below:

What do Kobo offer?
Kobo have more than 3 Million eBooks on offer, including classics books and bestsellers. There are also more than 1 Million FREE eBooks
Kobo are a worlwide company and active in over 150 countries.
You can read and access Kobo content on most reader devices and tablets.
Ecellent iOS and Android Apps are offered by Kobo
All Kobo eReaders come with WiFi funtionality.
All devices feature vivid, no-glare screens, with print quality resolution, and seamless page turns
Adjustable fonts and sizes depemding on your preferences.
Batter up to 1 month. One charge will easily last and entire vacation
Kobo tablets feature Web, email, Facebook, music, video capability, and access to the Google Play Store.
Kobo has excellent customer service.
Learn365.net Home > Kobo UK and Ireland.